Our Tours
Perast, Our Lady of The Rock and Kotor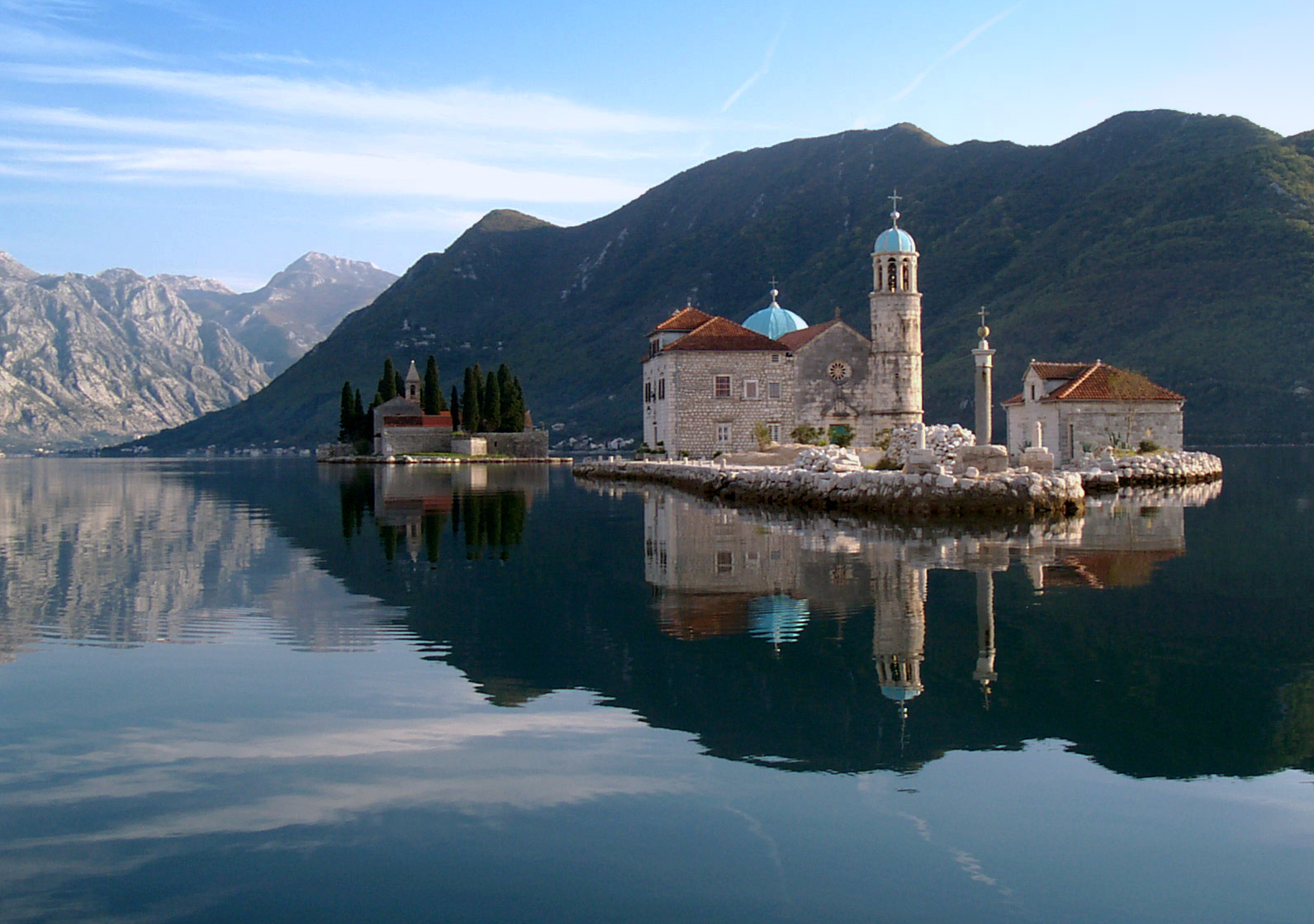 View Photo
This tour starts from Kotor and includes coastal driving to Perast, traveling by boat from Perast to Island and visiting Our Lady of the Rock church (Gospa od Škrpjela) and its museum, taking some time to explore independently Perast (coffe break, snack time...) and at the end Kotor Old Town Walking tour. It is perfect for time limited guests, especially from cruise ships.
Highlights:
Travel from Kotor to Perast by coastline road and enjoy in beautifull scenery of Boka Bay
Enjoy driving by boat from Perast to the Island and visit the church Our Lady of the Rock with its Museum
Spend some free time in Perast
Explore the local streets of Kotor
Learn about history from your friendly and professionally tour guide
Full description
After meeting your guide in Kotor, your journey begins along coastline road to Perast. Then, we are taking a boat to drive us to the island Our Lady of the Rock. According to a legend, fisherman from Perast, after a shipwreck found an icon of the Holy Mother of God with the Christ on a sea rock. It was the sign from God, and the people decided to make an island and build a church at that place. As the island had to be maintained, the seaman continued to bring the stones and spread the island. This tradition is alive even today through the custom Fashinada. Every year on the 22nd of July the people are bringing the stones and sink it around the island.
On our way back, you will visit Perast, UNESCO protected baroque city which is also known as a town-museum. The city looks like mosaic made from tens exceptional baroque palaces, 17 churches and many stone houses with a fortress behind and two pearly beautiful islands: Our Lady of the Rock and St. George.
Looking like a piece of Venice that has floated down the Adriatic and anchored itself onto the Bay of Kotor, Perast unselfishly shares memories of the days when it was rich and powerful. At its heart is St Nichola's Church, set on a small square lined with date palms and the bronze busts of famous citizens.
Take some free time to explore and to full feel the spirit of the previous centuries.
After Perast,you are going back to Kotor, magical medieval city situated at the end of Boka Kotorska Bay, one of the 25 most beautiful bays in the world. It is a gem of the Adriatic coast, a city on the UNESCO World Heritage List, heavily fortified with the 4,5 km long city walls, built from 9th till 19th century. Meet its narrow streets, squares with strange names, churches, palaces, etc. Full feel this city where the past meets nowadays in such beautiful and harmonic ways.
Lets start this tour together!
Itinerary:
Driving to Perast (30 min)

Boat transportation to the Island of Our Lady of the Rock (15min)
Visiting the church and its museum (45 min)
Return back to Perast (15min)
Free time in Perast (45 min)
Ride to Kotor Old Town with photostop (30 min)
Kotor Old Town Walking Tour (60 min)
Additional info:
The tour can start at any time we agree about and lasts about 4 hours
The duration of transfers are approximate, the exact duration will depend on the time of the day and traffic conditions.
Meeting point is in front of The Old Town Main Gate next to the Tourist Info Office. Meeting point for guests from the cruiser is in front of the Port of Kotor.
You can customise it at any time in coordinance with our tourguides. You are allowed to change itinerary, visit some places and sights, or do some activities out of this itinerary. We will do our best to make your private tour unforgettable.
You can request another language speaking guide. It depends on availability and will be charged extra +45€ per tour.
Cancelation policy:
For a full refund, cancel at least 24 hours in advance of the start date of the experience.
Please note that this is a private tour and
Only your group will participate!
Price includes:
 English speaking tourguide
 Private transportation with car or van
 Boat drive from Perast to Island Our Lady of The Rock and back
 Entrance fees to church Our Lady of The Rock and its museum
 Entrance fees to Kotor Old Town
 Tourist taxes
 VAT
Price does not include:
Trip fact
 Group size: Private, maximum 8
 Duration: 4 hours
 Age: for all ages
 Avalibility: all year
 Need to bring: ID
 Note: Take time to explore independently, go shopping...
 Departures: Kotor, Perast, Our Lady of The Rock
Reservation
PRICE by car:

1 person:

150 € per person

2 persons:

80 € per person

3 persons:

70 € per person

4 persons:

65 € per person
PRICE by van:

5 persons:

60 € per person

6 persons:

55 € per person

7 persons:

50 € per person

8 persons:

45 € per person